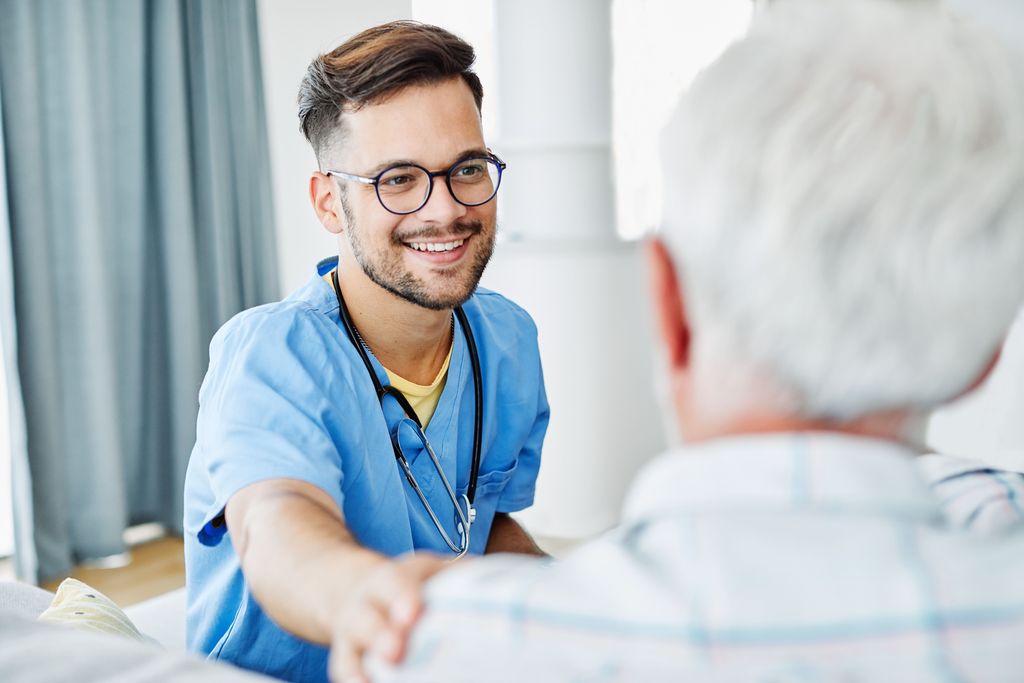 Book your individual consulting appointment:
| | |
| --- | --- |
| Intensity | 40 lessons per week at 14-day intervals |
| Category | Intensivecourse |
| Participants | 8-12 |
| Location | Nationwide online |
What are the advantages of our course?

Intensive learning phases
The knowledge gained in the theoretical learning phases can be directly linked to practical work

Recognition of the performance
After successful completion of the course, the training acquired abroad is equivalent to the German degree.

International employees enrich the entire team and have a positive effect on the daily work routine.
Qualification for international nurses: get started in Germany with IISC e.V.
Preparation course for the oral and practical knowledge examination according to the Nursing Professions Act (PflBG) and Nursing Act (KrPflG).
With our innovative course concept, we lead international nursing staff to professional qualification in Germany.
In a total of five months, participants in our approved programme receive instruction in medical theory and language skills.
The IISC e.V. course concludes with a knowledge examination consisting of an oral-theoretical part and a practical part.
The course is AZAV certified and can therefore be financed by an education voucher (Bildungsgutschein) – we will be happy to help you with the application!
Our programme is coordinated in the way that the participants can attend classes for a period of two weeks every month and work regularly for their employer for a remaining period of two weeks.
In this way, theoretical knowledge can be ideally combined with practical work in the care facility or hospital.
It also makes it easier to plan the employees' schedules.
The curriculum was developed together with experienced teachers and directly links to, expands and deepens the knowledge acquired in the country of origin.
It is also our aim that our course identifies and highlights the culture-specific differences in nursing training. Last but not least, we can realize this because of the special cultural sensitivity of our teachers.
Process steps
Preparatory course (practice and technical languages): 500 Units
Passed knowledge examination
Frequently Asked Questions:
Does the workplace and place of residence have to be in Niedersachsen?
No, since the course takes place purely online, you can take part in the course anywhere in Germany.
What risks do employers in Germany face?
The participation of employees in our measure is risk-free for the employer. We will be happy to advise you in detail.
How much does the participation in the measure cost?
Since this is an AZAV-certified continuing education programme, the course can be financed with an education voucher. We will be happy to assist you with the application!
What requirements do participants have to provide?
A job and residence in Germany
A successfully completed training in care in the country of origin.
Defizitbescheid: the Defizitbescheid is required to prove that certain knowledge and skills are lacking and that the further training is therefore necessary.
A recognised language certificate of at least level B1