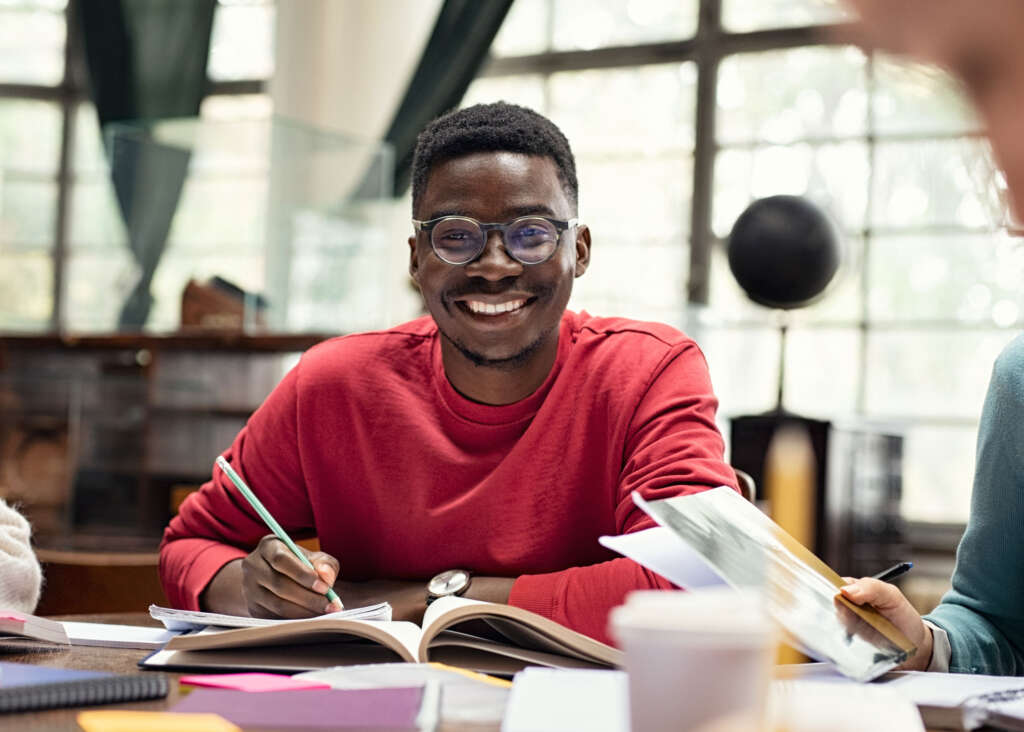 | | |
| --- | --- |
| Intensity | 20 lessons per week |
| Category | Exam preparation |
| Duration | 2 weeks |
| Participants | 5-11 |
| Location | Braunschweig/Berlin |
250 € *
*The prices are for students who are already in Germany and do not need a visa to travel to Germany.
About the C1 telc "Hochschule" exam preparation
The telc C1 exam preparation course is taught by our experienced lecturers in small groups using innovative methods.
You will be prepared thoroughly and competently for the C1 or C1 Hochschule language test. You will be taught the most important aspects of the exam intensively. Reading and listening comprehension is practiced using sample tests. One of the main focuses of the course is the written part of the exam (writing). As you prepare, you will learn how to write an essay to achieve the 45 points required. It is explained in detail and with many examples on how to structure written examination tasks in order to accomplish them on C1 level. The most important grammar rules are repeated. Topics that may be relevant for the oral part of the exam will also be sufficiently practiced.
Structure and schedule of a telc German course
The telc C1 German course consists of 40 lessons and thus, lasts 2 calendar weeks. The cost of the course is 250 Euros. Our courses are only taught in small groups  of max. 11 people so that you can prepare efficiently for the telc-C1-Hochschule exam.
For a consultation or more information, click here:
09.11.2023 – 22.11.2023 *
30.11.2023 – 13.12.2023 *
This course is offered as a Hybrid-Course, which means that you can visit it online or in presence.
The course times shown are planning dates. If a course does not take place at the time, the course will be automatically rescheduled or canceled.
M – morning class, A – afternoon class
¹ Morning
Mo.-Do. 9:00 — 13:00 *
² Afternoon Class
Mo.-Fr. 14:00 – 17:20 **
Join our telc C1 German exam preparation in Braunschweig and in Berlin